BonUmor Coffee
0001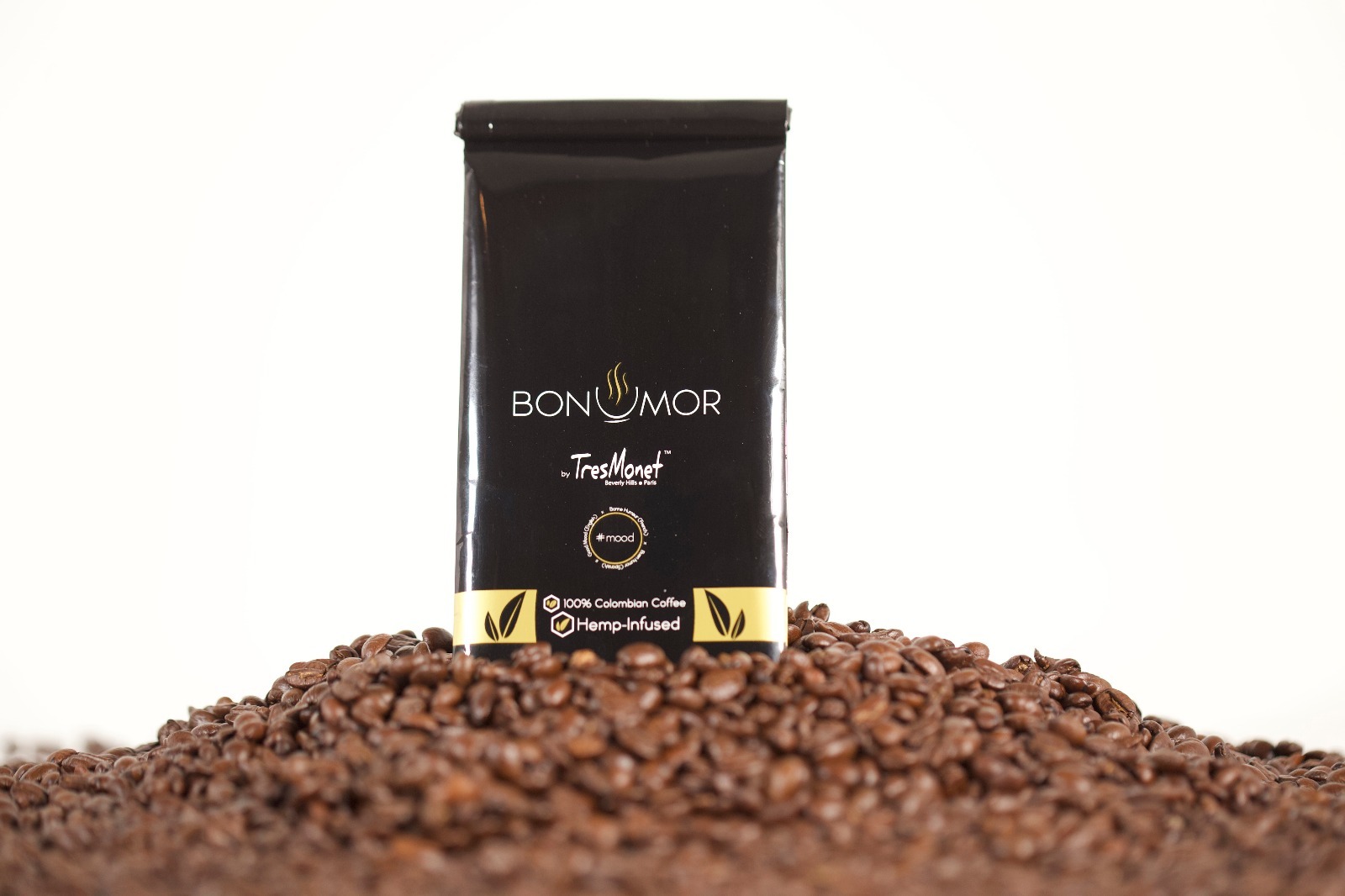 Imagine a cup of coffee that puts you in a good mood.
TresMonet's proprietary all natural Full Spectrum Hemp formula is hand crafted to reduce the harmful effects of various forms of anxiety that are brought on by caffeine.

BonUmor Coffee has an irresistible aroma & rich nutty flavor. It's a versatile coffee that can be enjoyed according to your tastes:
• Cappuccino
• Drip brew
• Espresso
• Iced coffee
Dosage: Each 8 oz cup delivers 1000mg Full Spectrum Hemp

1. Scoop 1.5 tbsp of coffee grounds per cub.
2. Fill coffee filter or espresso holder.
3. Brew on stovetop or in coffee maker.
4. Enjoy!
Lab Tested
Made in the USA
Non-GMO
Non-psychoactive
No High
Ingredients
• Full Spectrum Hemp Infused Organic Colombian Beans
• 1000mg Full Spectrum Hemp per 8 oz cup
Certified Organic by the Department of Agriculture
Roast
Medium (0) Dark (0)